William H. Macy, the distinguished Oscar-nominated actor has been a tireless advocate for people with disabilities through United Cerebral Palsy since 2003. Macy became interested in UCP while working on the Turner Network Television (TNT) Original Film, Door To Door ...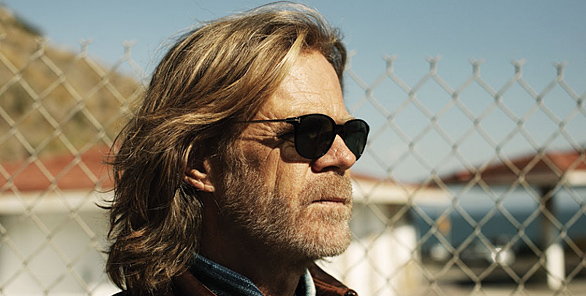 for which he was nominated for a Golden Globe as best actor. In the film, Macy portrays Bill Porter, a Portland, Oregon, door-to-door salesman who achieved great success while living with cerebral palsy, a non-progressive disorder of the motor control area in the brain that affects approximately 764,000 people each year. Because of this role, Macy was inspired to work with UCP and is now acting as an Ambassador to educate people about cerebral palsy and related disabilities.
The Bill Porter story inspired me to get more involved with UCP and its mission to ensure people with disabilities are included in all facets of society,
stated William H. Macy.
Walking in Bill Porter's shoes taught me to see the person first, not the disability.
About Door To Door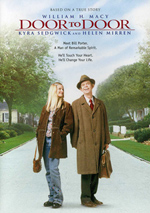 Watch a Teaser clip from the movie "Door-to-Door"
Door To Door tells the inspiring story of Bill Porter's remarkable life. Bill's mother, Irene, was an invaluable volunteer for UCP of Oregon throughout her life and encouraged Bill to work to maintain his independence. Through Bill's patience and persistence after only a few months, he became a top salesman for UCP of Oregon and went on to have a successful 40-year career selling products for the Watkins Company. Door To Door is also the story of the disability movement – it demonstrates an individual's right to work, advocates for full citizenship of people with disabilities and honors the true essence of the Americans with Disabilities Act. The film, which originally aired on TNT in July 2002 and was re-released in December 2002, was honored by the American Film Institute Award as one of the ten outstanding television programs of 2002. In addition, the film was released in VHS and DVD formats in December 2002.
We are thrilled to welcome William H. Macy as our UCP Ambassador,"
stated E. Hal Nolan, President of UCP.
UCP strives to empower people who live with cerebral palsy and other disabilities with the skills and resources necessary to lead productive lives, and public awareness is key to our mission.
About William H. Macy
UCP applauds the work of William H. Macy in his exceptional role as Bill Porter, for which he has been nominated for a 2003 Golden Globe Award by the Hollywood Foreign Press Association for best performance by an actor in a mini-series or a motion picture. Macy launched into stardom after receiving an Oscar nomination for his role as a car salesman Fargo. In addition, he has acted in several films including Analyze This, Mr. Holland's Opus and Murder in the First and guest-starred in a recurring role on NBC's television show ER.
About UCP
For more than 50 years, UCP has been committed to advancing the independence, productivity and full citizenship of people with cerebral palsy and other disabilities, through its commitment to the principles of independence, inclusion and self-determination. As the premier disability charity in America, UCP is a nationwide organization with a network of more than 100 affiliates in 39 states that serves more than one million Americans a year through individualized programs and services.
As the UCP Ambassador, Macy will be involved in several activities throughout the year to bring public awareness to the work of UCP, including a public service campaign, speaking appearances and advocacy activities.

Source: UCP