As the orange faded sun started to set and the chilly October breeze picked up, you could hear faint sounds of ghoulish screams and dark shadows emerge from the neighborhood sidewalks... Boo! Nope, not a scary Halloween story, but another entry into "Dylan's Amazing Stories" blog ...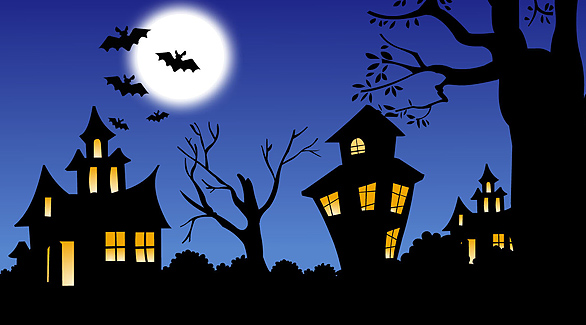 Click to view "Dylan & Ryan's Halloween Adventures"

Halloween is always a fun and exciting holiday for the twins! We get to carve pumpkins, walk through haunted houses and enjoy community festivals. This year was no different. Before we knew it the kids were scrambling to figure out exactly what they wanted to be?? Wolverine? Spider-Man? Bumble Bee? Lego-Man? Princess Leigh? (Wait! What?? NO ...). We finally settled on "Lightning McQueen Pit Crew Driver Guy" and the "Black Phantom" (although when Ryan took of his mask and gloves he reminded me of a 70's disco skater, why? I have no idea).

Once we settled on the costumes and mapped out our Halloween (candy assault) attack plan we headed over to the pumpkin patch (in Publix, of course) to pick out a few orange melons to carve up. After getting home and whipping out the carving tool set we decided to go with a few different designs. The small pumpkin that Dylan and Ms. Cathy worked on was pretty cool, the large pumpkin that Ryan and I choose was a masterpiece! Difficult at every degree! Intense, frightening AND after about 15 minutes became a solo project for dad as my lil' black phantom became distracted (never fails).

Now, for those of you who haven't carved pumpkins in the past with kids, boy is it a treat! Watching two eight year-olds wield carving saws and hack away is a complete blast! The event is even more enjoyable if you play background movie music from the Halloween movies, it really lends itself to the overall theme of the holiday (spooky smile).

After we finished with the pumpkin slashing (no pun intended) the gang slipped into their costumes put the pumpkins out front and headed for the sweet smell of candy! (quick note: I wanted to go as Fred, Dylan would have been Scooby and Ryan could have rounded out the trio as Shaggy - that didn't fly.. )

First Stop! ... If your parent reading this, yup, you guessed it .... The bathroom ... (sigh)

Ok, try this again .. First Stop! Bright house field. WOW! Congrats to the staff at Bright house field for making the event so much fun for the kids. The candy lines were awesome and generous, the hay-ride (around the baseball field) was cool and the overall theme, costumes and weather couldn't have been better. It did start to fill up quick and I'm glad we got there when we did. With candy bags bursting at the seems and coupons falling out of our pockets we headed to our next adventure! Looking for a random neighborhood we could breeze through and stockpile more goodies (insert dr. evil laugh).

As the the evening came to a close and the twins had stuffed the last piece of good ole' American chocolate in their mouth I sat back and reflected through the years on how Dylan, even with his Cerebral Palsy manages to draw a crowd of kids, inspire adults around him and live the Halloween holiday as if he could take on the world. I'm blessed to have two children that mean SO much to so MANY people in their lives and that help each other on a day-to-day basis. I know I write about Dylan and his Cerebral Palsy more so than Ryan, but with-out Ryan, Dylan would be missing some of the qualities that his twin teaches him!

As I close this spooky Halloween recap, I'll leave you with a classic line Dylan uttered the entire evening.


Trick OR Treat, Smell my feet, Give me something good to eat...
Happy Halloween!