What could be better than having your mom come visit you for the week! Always making sure that you have your seatbelt on, asking you if you took your medication, leaning over to check your speed, examining the car seats, offering up hand-sanitizer and always insisting that she pay ...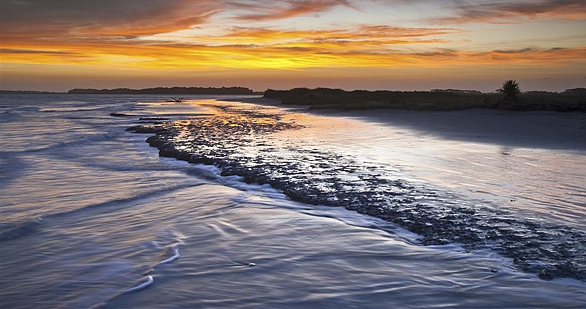 Click to view "Dylan & Ryan's Weekend Adventures"
Moms are great! There fantastic! And no matter how old you get they always want to take care of you. Then, when you have kids of your own, your mom springs into action AGAIN. The twins LOVE their NANA and this weekend was no exception. The nice addition to the trip was that their Aunt Kathy and Uncle Chris joined the adventure.
It's been hard for mom, we lost dad back in December and filling that void has been tough for all of us. One of the best dad's a son and grandchildren could ever ask for and one that truly took an interest in the key development of Dylan during his therapy and surgeries. He was always amazed at Ryan's creativeness and sense-of-humor. One of the most important things my father left behind for me was a blue-print on how to be a man and father; I will always cherish his love, kindness and warmth. The great thing is that he is always in our hearts and will always be looking down on us and the twins as a guiding light and angel. It was important for me to make sure mom (nana) enjoyed a great weekend with the twins!
I had been discussing with Dylan and Ryan (the week prior) that Nana would be coming to town (on Tuesday) and that we would be spending some quality time with her. Well, low-and-behold Tuesday was upon us and when I picked the boys up at school they had already been chomping at the bit to head straight downtown! When we arrived at meeting street (downtown) they could see Nana waiving us into the parking lot, jumping for joy, they both screamed NANA! After hugs and kisses abounded we spent the rest of the afternoon walking the sidewalks of downtown Charleston. The stroll was awesome and eventually the afternoon drifted into early evening. During that time the boys, the crew and I churned up a fairly big appetite! We decided to chow-down at Hyman's World Famous seafood restaurant, the food and service was great, but the company was even better! While the adults chatted away, Dylan and Ryan took it upon themselves to become Hyman's ambassadors, they passed the time by knocking on the inside window and waiving to passer-bys, yelling "Eat here, eat here!" The evening ended with us saying our good-by's (for the day) and heading back to Mt. Pleasant to plan our weekend with Nana!
The fantastic thing about my mom (Nana) is that she spent over 20 years as a special education teacher at the high school level. Her ability to connect with Dylan and his special needs is extremely gratifying to me and to know that I have that kind of valuable assistance with a phone call away is comforting. She has a unique way of explaining things to Dylan as it pertains to him educationally. As you can predict, I did have her work with him on some of his homework while she was in town (lol) -- I do wish she could be his in-school tutor! (Something I need to try and sell her on).

The weekend rolled into town with a BANG! Friday was a great day! We enjoyed dinner at Vickery's (Shem's Creek), drove through Mt. Pleasant and visited the USS Yorktown / Patriot's Point area. That evening consisted of TV channel changing, Cartoon Network and Holiday Inn Express snack machine craziness. We wanted to get an early jump on Saturday so it was lights out (for me at least).

The nice thing about spending the night with mom at the hotel is that I get a chance to sleep in while she insists on getting the boys ready -- after a smooth morning routine (sarcasm dripping), we all piled into the elevator and headed downstairs for some morning buffet goodies, with our bellies stuffed, great conversation and Ryan asking Uncle Chris why his teeth were so yellow we headed south to Kiawah Island.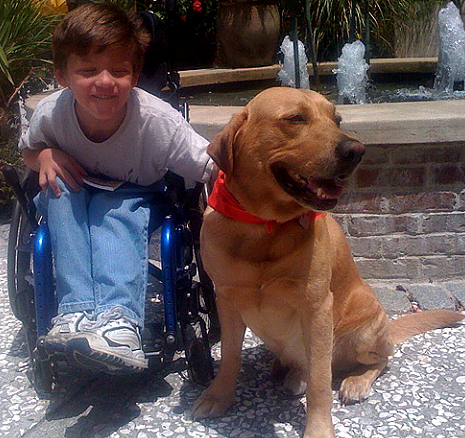 Once arriving at the Island we stopped and browsed the Farmer's Market area, strolling through shops, coffee houses and nick-nack stores. While doing so we ran into an unexpected treat! Dylan and Ryan had been playing by the water fountain as we noticed a cute yellow lab just chilling on the near-by sidewalk wearing a red scarf. The owners were enjoying a nice cup of afternoon coffee behind him and asked us if we would like to pet him. Dylan, of course yelled "puppy, puppy, I want to pet the puppy" while doing so Ryan tried to snuggle nose-to-nose with him. They told us the dog's name was Ben and is job was being the official greater for their art gallery (the Dobbin Art Gallery), they also told us that he has his own book, a published autobiography, called "Ben, The Famous Gallery Dog of Charleston" after exchanging email information and handshakes, Dylan and Ryan played with Ben for a few more minutes and was then treated to a copy of his book, followed with a nice face-lickin' – A big THANK YOU goes out to Bob and Alice Dobbin for their kind generosity and warmth, the twins love the books! Thanks again …
The day (at Kiawah Island) ended with a late lunch at King Street Grille and an enjoyable (Tarzan movie filled) ride back to Mt. Pleasant. Although we had spent the day on the road, we had one more adventure in store for Nana and the twins – Charleston Battery Soccer! Thanks to Mr. Jay Preble for the front-row player tickets, it was a blast! Having spent close to 13 years in professional sports, going from arena to arena and experiencing every major sporting event (in the country), I had never seen a soccer game, the twins loved it, but more importantly enjoyed the game activities, team mascot and food. I'm proud to report that the Charleston Battery defended their home turf nicely with a huge win against the Charlotte Eagles, Ryan enjoyed blasting the balloon maker guy by asking him for a Mario Bros. balloon. When the balloon maker said..."Um, I can't make that" Ryan blurted out "Sure ya can, look, he's right here on my shirt, just copy that".. C'mon Ryan, let's go -- (smile) Dylan made friends with the team mascot and didn't want to leave!
So, what could be better than your mom coming to visit you for the week, you ask? Having the opportunity to spend the week with your mom and your twin boys! We love you Nana!