"Life Without Limits" - Support Dylan & Cerebral Palsy campaign update; The NEW Braces are in AND fitted. Yup, you heard it correctly folks! Dylan's new braces are in and have been fitted We visited Westcoast Brace and Limb on Friday for the fitting and all went well. The new braces sport a familiar look as we continue with a sports theme. Props to the folks at Westcoast Brace for their hospitality and care.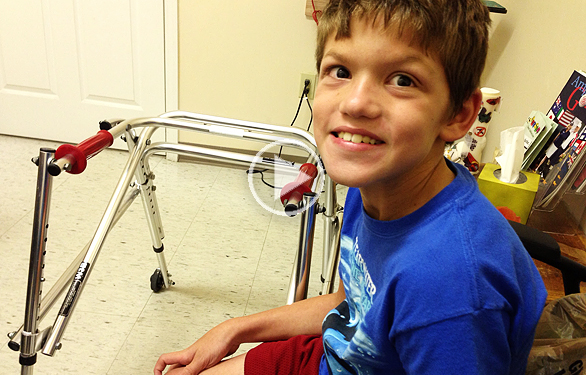 The braces include a new set of features that provide more flexibility in the cross-over straps allowing for increased ankle and calf support. The other feature, which I think is going to add to Dylan's comfort ability is the additional padding on both heels. Dylan does not use his wheelchair anymore (for the exception of Disney, Sporting events, etc) having this extra padding is going to help with his heels.

Once again! Thanks to all that have supported us! With-out YOU these new braces would NOT BE POSSIBLE!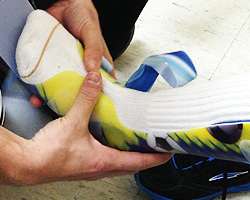 Stay tuned to supportcp.org for photo and video progression updates as we turn the page on our next chapter of "Support Dylan and Cerebral Palsy". Thank you again to all of our supporters that have helped us along the way and the dedication you have provided us during the summer run!


More about Westcoast Brace and Limb:
Jules Bauer and his son, Les Bauer, LO, opened a medical facility that specialized in orthotic bracing and rental medical supplies. The business quickly grew into a success and eventually discontinued its association with rental supplies, specializing instead on bracing and prosthetic limbs. In 1981, Les assumed leadership of the company that is known today as Westcoast Brace & Limb. Les's son, Greg Bauer, LPO, CPO, became part of the team in the late 1990s and is now the company President.
Since its establishment, Westcoast Brace & Limb has forged solid relationships with physicians, therapists, case managers and hospitals around the country and even abroad. Westcoast continues to honor our founder's mission to deliver unsurpassed patient care by focusing on the whole patient, not just on the device being provided. Westcoast
employs more than 60 professionals dedicated to patients and our medical professional partners in West Central Florida.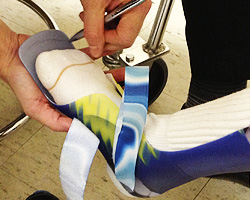 Our team of 20 ABC Certified and Florida licensed practitioners, 13 specialized technicians and 30 highly trained administrative personnel are dedicated to responding to requests to provide whatever care is needed. Our practitioners are on-call 24-hours a day, seven days a week for emergent and non-emergent calls from medical professionals. Contact us and know that we care, and we'll do it right.
Family Owned & Operated Since 1971