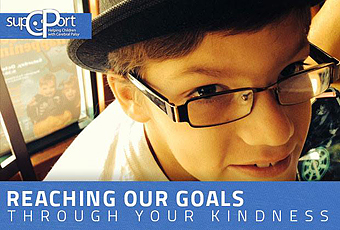 Welcome to SupportCP.org — Helping Dylan with Cerebral Palsy
This site was specifically designed and created to bring focused awareness to Cerebral Palsy as well as provide alternative resources for our son.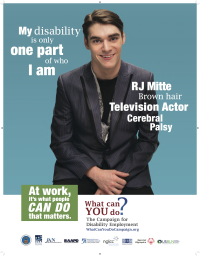 United Cerebral Palsy is proud to partner with The U.S. Department of Labor's Office of Disability Employment to launch a new public service announcement as part of the Campaign for Disability Employment. The PSA, called "Who I Am" features our Celebrity Ambassador, actor R. J. Mitte along with eight other people from all walks of life. It encourages employers to look beyond individual disabilities to the potential in each candidate. In addition, there is a campaign poster featuring R.J. Mitte which you can download and print.